World Social Work Day: Thank You to All Carers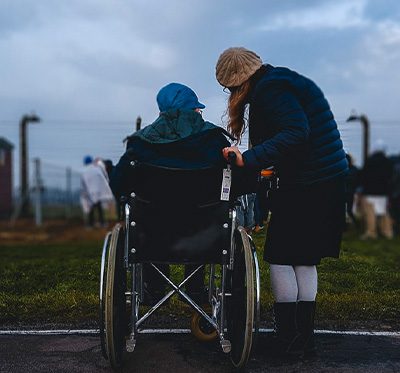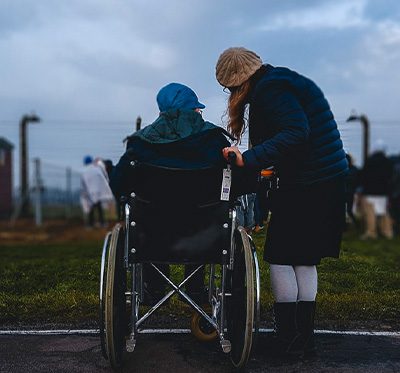 World Social Work Day: Thank You to All Carers
Social workers and carers are special. They strive to bring positivity and support to those around them, regardless of how they feel. However, it's important to remember that they are still people with their own wants and needs.
This year, World Social Work Day 2022 in on the 15th of March, and there's no better time to say thank you to the carers in our lives.
The global pandemic has helped many of us reflect on what carers do for us and our loved ones. World Social Work Day is a dedicated time to show our appreciation of those special people who are always on hand to help.
What is World Social Worker Day?
The International Federation of Social Works (IFSW) work hard to improve the lives of social workers and the people they care for. On the third Tuesday of March each year, they organise and hold the World Social Work Day. According to them, World Social Work Day is a celebration that spotlights the impact social work has on our society. It's also a day to reflect on social justice and human rights. At its core, World Social Work Day is a chance to share appreciation for the carers in our lives, and to thank them for all that they do.
What is the Theme for World Social Work Day 2022?
Each World Social Work Day has a theme, and this year's is 'Co-building a New Exo-Social World: Leaving No One Behind'. The theme coincides with a people's summit of the same name. The IFSW have teamed up with the United Nations Research Institute for Social Development to push for change as we work through and come out of the global pandemic. They hope to put together a plan to forge new global values and practices for the betterment of all people. They require social workers to provide insight regarding methods of ensuring everybody's dignity is respected.
When Did Social Work Day Start?
Though it's been growing in popularity each year, this may be the first time you've heard of World Social Work Day.
The origins of World Social Work Day date back to 1983. It started when Jack A. Kamaiko brought New York social workers into the United Nations HQ to get their insight on current affairs. This then became an annual meeting called Social Work Day. Each year, the UN would collaborate with social workers to provide aid to humanitarian issues. They did this for 10 years, until the final Social Work Day in 1993.
In 2007, built upon the foundation of the original UN programme, World Social Work Day was created. With a bigger scope, World Social Work Day would go beyond New York and involve carers from across the world.
Now, every year, their diverse knowledge is used to help with humanitarian issues, and their great work is highlighted and celebrated.
What are the Biggest Issues in Social Work Right Now?
Social workers are carers are widely reported as being overworked and underpaid. The British Association of Social Workers reported in 2018 that nearly 50% of social workers are dissatisfied in their jobs. Levels of stress are also much higher than the UK average.
Following from that, up to 40% of current social workers are looking to leave the profession entirely. The reasons for such high levels of dissatisfaction are many. A common cause, however, is not feeling appreciated for what they do.
You can positively impact a social worker or carer's day by thanking them whenever you get a chance.
How Do You Thank a Social Worker?
There are numerous fantastic ways to thank a social worker or carer. From a thoughtful gift to a kind hug, World Social Work Day is the perfect time to give thanks to those who support us.
While there are plenty of options, a great way to thank a social worker is by telling them how much you appreciate what they do. Sometimes we can take the people that help us for granted, or even get angry at them for doing what they must. A carer will often get no better feeling than when somebody tells them how much their work is appreciated.
If you truly want to thank a carer, simply tell him how much their work means to you.
Care from Abing
If you are in need of additional care at home, consider a carer from Abing. We offer two main care packages, with both providing you with a reliable and respectful carer in the comfort of your own home. You can choose between domiciliary and live-in services, and will also receive a personal alarm as part of your package.
Opting for a domiciliary carer means you can receive support throughout the day at time to suit you. They can provide assistance with food preparation or other household tasks. If you care already receiving care, consider respite care instead.
A live-in carer provides you with round-the-clock care at home. Your carer will move into your property, assisting you 24/7. This will allow them to accompany you for appointments or perform errands on your behalf.
To find out more about our services, be sure to read our FAQs. You can also find additional information throughout our Help Hub. If you have any questions do not hesitate to get in touch with our helpful team on 0800 008 7000.