Personal Alarms for the Elderly: Why Choose Abing Homecare?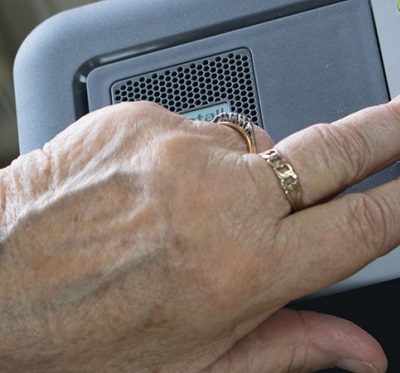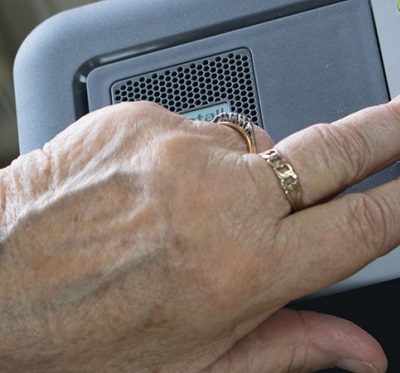 Personal Alarms for the Elderly: Why Choose Abing Homecare?
Homecare is a great option for when you need some extra support at home but do not want to sacrifice your independence. Choosing a homecare provider can be a challenge. Everyone seems to offer something that sets them apart from other companies. Here at Abing Homecare we provide personal alarms for the elderly, keeping you safe all day every day.
What is a Personal Alarm?
Personal alarms are useful devices that provide some extra peace of mind around the home. They come in two main components: a base unit and a pendant alarm. The base unit is a box that is connected to your phoneline and mains power. It is fitted with a loudspeaker that allows you to communicate with a 24/7 monitoring team.
The other component is a pendant that you can wear on your wrist or around your neck. It consists of a large button, which you press if you encounter an emergency. This single press of a button sends a wireless signal to the base unit, alerting the monitoring team who will quickly call you to determine what help is required.
This professional team will then alert emergency contacts, and even call for an ambulance on your behalf if needed.
As you can see, personal alarms for the elderly add an extra level of security for you or your loved ones.
Personal Alarms from Abing
By choosing Abing Homecare, you will automatically receive a personal alarm system. We want to ensure you are safe all day, every day, even when carers are not present. Personal alarms for the elderly are ideal if you are receiving domiciliary care, as you will not have to wait until your carer comes in for you to receive support.
A personal alarm is also great if you receive live-in care. If there is an emergency involving your carer, pressing the button on your alarm pendant could help get help. It will also provide extra peace of mind if your carer leaves you to perform an errand on your behalf, such as collecting your prescription.
Abing Homecare
Here at Abing we pride ourselves on providing tailored, personalised care at a professional standard. Your wellbeing is our priority. We offer two main care packages, each of which includes the provision of personal alarms for the elderly.
If you feel confident around the house but would like some help at specific times – e.g. breakfast or dinner – then domiciliary care may be the best option for you. Our carers will attend your property at pre-arranged times to provide support at the times that are best for you. Prices start at £19 per visit.
For people who struggle at home a bit more, live-in care is there to support you. As the name suggests, a carer will move in with you to provide 24/7 care. This means you can rest assured that support is available all through the day. Live-in care also allows for your carer to perform errands on your behalf. Prices start at £700 a week.
To find out more about our services, take a look at our FAQs and Help Hub. If you have any further questions, or would like to arrange care for yourself or a loved one, contact us using our simple form or call our friendly team on 0800 008 7000.