What is Domiciliary Care? Everything You Need to Know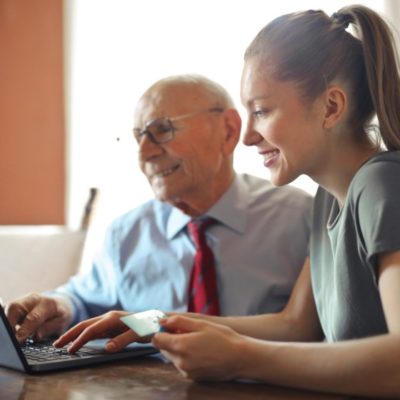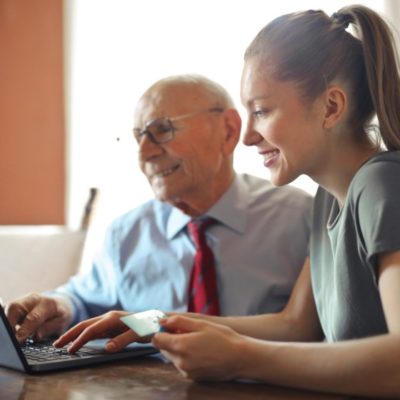 What is Domiciliary Care? Everything You Need to Know
What Is Domiciliary Care? Everything You Need to Know
For those who need support to stay safe and independent at home, domiciliary care could be the solution. Today, we'll be taking a detailed look at domiciliary care, including the benefits, costs, and other important things to consider.
Domiciliary care is when a carer makes regular visits to someone who still lives in their own home. This person might require support with a range of tasks, such as cooking, dressing, cleaning, or personal care. They might also have specific medical needs which require the help of a carer.
Carers can visit as often as you need them to. This could be as little as one hour per week, or as often as every day. Day-long and overnight visits are also possible.
Who Can Benefit from Domiciliary Care?
Domiciliary care is for anybody who needs some support to stay safe at home. This means different things for different people; perhaps you need assistance with getting dressed in the morning or preparing healthy meals. A carer can provide whatever assistance you need to maintain your independence.
We'll work closely with you and your loved ones to match you with a carer who can meet your every need.
Please note: if you require support throughout the day and night, live-in care is probably the best solution for you.
What to Expect from a Domiciliary Carer
After your detailed Needs Assessment, we'll work closely with you and your family to find the best carer for you and your needs. We can design your domiciliary care plan around your existing routine and requirements. You'll also be able to request a carer with certain skills or experience, such as a driving license, and we will try to accommodate these requests wherever possible.
Your carer can help you with any of the following tasks:
– Personal care including bathing and continence care
– Shopping for essentials such as groceries
– Preparing and cooking meals
– Household tasks such as laundry and washing dishes
– Managing medication
Respite Care
Domiciliary care can also provide temporary support should you or your loved one need it. Respite care is ideal for full-time carers who need a break, or if your loved one needs some additional support following a hospital visit. It is also an ideal solution in an emergency, when care is required but you have a situation elsewhere that requires your attention.
You can find out more about respite care by reading What is Respite Care? Everything You Need to Know.
How Much Does it Cost?
Abing Homecare provides domiciliary care from as little as £19 per visit. In contrast, nursing care in a residential home could cost you around £800 per week.
How much you pay will depend on how many visits you need and the kind of care you require. To find out more, get in touch with our friendly team today to arrange a free Needs Assessment.
How to Arrange Domiciliary Care
If you think that you could benefit from domiciliary care visits – or you know someone else who might – please don't hesitate to get in touch. You can call our friendly team on 0800 008 7000 or contact us online to arrange your full and detailed Needs Assessment free of charge. From there, we'll be able to help you find the support you need to live independently at home.
We also offer live-in care plans for those who require round-the-clock support. To find out more, read What is Live-In Care? Everything You Need to Know.