Caring for Your Elderly Parents: The Ultimate Checklist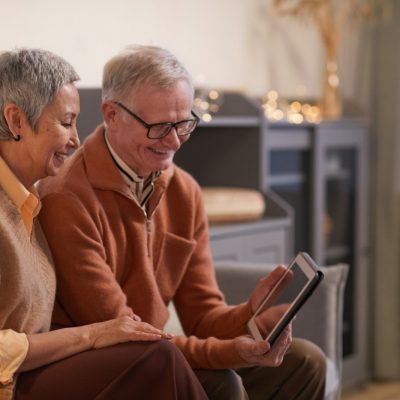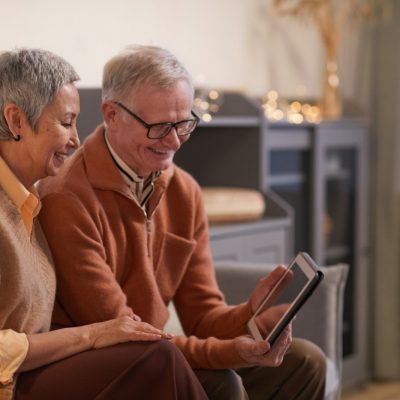 Caring for Your Elderly Parents: The Ultimate Checklist
Caring for Your Elderly Parents: The Ultimate Checklist
Caring for your elderly parents is a big challenge – one that few of us are fully prepared to take on. We're used to our parents taking care of us, so it can come as quite a shock when they need our support. However, you needn't panic. If you need to start caring for your elderly parents, this checklist is a great place to begin. We'll be sharing practical tips and advice to help you take care of your parents and keep them safe and happy at home.
First Steps
Before you start arranging care for your elderly parents, it's important to think carefully about what they need and how you can help.
1. Involve Your Parents
In most cases, your parents will be the experts on what they need. Try to involve them in planning and decision-making as much as possible – after all, they will be the ones receiving the care. Of course, these conversations aren't always easy. Your parents may not want to acknowledge their changing needs, especially if they're worried about being less independent. Later in this guide, we'll share some tips for starting these conversations with your elderly parents.
2. Start Planning Sooner Rather Than Later
It can be tempting to put off arranging care for your parents. Facing up to the fact that they need more support can be upsetting – no one wants to think about their parents getting older. However, if you notice that your parent is struggling to look after themselves, it's best to act as soon as possible. The longer your elderly parents go without the support they need, the more likely they are to end up needing emergency care after a fall or medical crisis.
3. Assess What You Can Do
Before you start making decisions about how to care for your parents, it's important to think practically about what you can do. The kind of care you can provide will depend on several key factors, such as:
– Whether you live near your parents or far away
– If you work full-time or have children to care for
– Whether or not you can afford to pay for private care
For example, if you live an hour away from your parents and you work full-time, it probably won't be practical for you to help them get dressed every morning or prepare their breakfast. If, on the other hand, you live five minutes away from your elderly parents' house or you work flexible hours, you might be able to provide more frequent hands-on support. You should also consider your own needs. How much care can you provide without compromising your own mental or physical health? Be wary of taking on too much and exhausting yourself.

How to Talk to Your Parents About Their Care
Having that first conversation is one of the biggest challenges when it comes to caring for your elderly parents. Many older adults will feel uncomfortable with the idea of their child looking after them – and you'll likely feel awkward too. Nevertheless, it's vital to speak openly and honestly with your parents before any decisions are made. Here are our tips for talking to your elderly parents about their care.
1. Find the Right Time
As we've already discussed, it's better to start planning sooner rather than later. However, this doesn't mean you should jump into this serious conversation at the first opportunity. Find the right time to sit down with your elderly parents and talk about their needs and wishes. Set aside a couple of hours if you can – this definitely isn't a conversation to rush through. If possible, it's usually best to speak to your parents face-to-face rather than over the telephone or in writing. Try to minimise distractions by turning off the television and putting mobile phones away
2. Acknowledge Your Feelings Before You Start
Talking to your elderly parents about their care isn't easy – you might feel a lot of different emotions before you have the first conversation. Don't try to push these emotions away. Instead, take a moment to acknowledge them before you sit down to talk. Once you're aware of how you're feeling, it's easier to approach a difficult conversation calmly.
3. Avoid "You" Statements
Listing your parent's issues is often a surefire way to end this conversation before it really begins. Instead of focusing on their problems ("You are becoming forgetful, you keep having falls, you should stop driving etc.") try to use "I" statements. Let your parents know how you feel e.g. "I want to make sure you're as comfortable as you can be," or, "I've noticed that climbing up the stairs is taking more energy these days."
If you can, keep your tone neutral and impartial. Focus on factual observations e.g. 'Last week, you had a fall," rather than emotional outbursts e.g. 'I can't believe you won't get a stairlift.'
4. Ask, Don't Tell
If you've been planning this conversation for a long time, it can be easy to turn it into a monologue where you list all of your concerns and ideas. Remember that this is a two-way conversation between you and your parents. Instead of offering advice, ask them open questions such as:
– How are you feeling about…
– Do you have any concerns about…
– Would you feel better/safer if…
Be sure to ask them about their plans and wishes too. Have they written a will or put money aside to cover any potential care costs? Would they be open to moving out of their home if they could no longer live there independently? Would they consider sheltered accommodation or residential care if the need arose? If they are reluctant to move into a care home, would they be willing to have a live-in carer or frequent homecare visits?
5. Listen
Finally, above all else, listen to what your elderly parents have to say. If you give your parents time to explain their feelings, plans, and wishes, they will be much more likely to listen to you in return. Try repeating what they've said in your own words to show that you have understood – then give them an opportunity to correct you if you've misunderstood their meaning.
Empathy is absolutely crucial. As worried as you might be, your parent is likely even more concerned about their wellbeing, even if they don't show it.

Assessing Your Elderly Parents' Needs
If your parent's condition has changed suddenly – as the result of a fall or medical emergency, for example – trying to assess their needs can feel overwhelming. That's precisely why this step is so important. Break down your parent's needs into a list of daily tasks, weekly tasks, and monthly tasks. You may then wish to break this list down even further into daytime and night-time needs, or split the tasks into categories such as hygiene and grooming, medication, mobility, food etc.
To ensure you don't miss anything out, we suggest writing this list over the course of a week or even longer. Make a note of every time your parent needs assistance with something – write down what they needed and when. After a few days, you'll have a comprehensive picture of their care needs as well as their routine.
With this list in place, you'll have a much better understanding of what kind of care your elderly parents need and how often they need it. This will help you see the overall picture and start providing care for your elderly parents.
Arranging Care for Your Elderly Parents
So, you've spoken to your parents and assessed their needs. Now you can start making arrangements for their care. If you'll be caring for your elderly parents yourself, this may be fairly simple. You may wish to do some research and educate yourself on any medical conditions or specific requirements they have. You might find some simple solutions. For example, if your parents are worried about falling over, a personal alarm system could put them (and you) at ease.
Arranging care for your elderly parents is easier said than done. The steps below are a good place to start:
Needs Assessment
If your parents need to use any council-funded services or resources, they'll need to have a needs assessment beforehand. This assessment is completely free and anybody can have one. It will set out the support that your parents can claim, as well as how much money (if any) the council is willing to contribute towards the costs. Here's how it works:
1. Request a Needs Assessment
Your parents can book an assessment themselves – or you can book one on their behalf – by contacting the local council's adult social care team. You can usually get in touch online or by telephone.
2. Prepare for the Needs Assessment
In most cases, a social worker or occupational therapist will visit your parents at home to conduct the assessment. You can help your parents get ready by preparing for the most commonly asked questions. Which? has published a useful checklist of questions to prepare for, which you can find here. The list of tasks you wrote earlier will come in very handy during the needs assessment.
3. Attend the Assessment
If you can, make sure you are present during the assessment. You'll be able to speak up on your elderly parents' behalf if they don't feel confident explaining their situation. Make sure the assessor understands all their needs in as much detail as possible. If your parents try to downplay their requirements, make sure the assessor is aware of the reality.
Share the Responsibilities
Taking on the responsibility of caring for your elderly parents is a big challenge. Be wary of overworking yourself as this can quickly lead to burnout and exhaustion. Do you have siblings or other relatives nearby who can lend a hand? How can they help take care of your ageing parents? Even if they can't provide hands-on support, they could still take on some responsibility for planning and administrative tasks such as household bills and legal documents.
If there are no other family members living locally, would your parents' neighbours be able to pop in and check on them if needed? You might be tempted to take charge of all the arrangements yourself, but try to avoid taking all the responsibility on your shoulders.
Paying for Care – Helpful Benefits
Unless you're planning to care for your elderly parents entirely by yourself, you'll probably need to use social care or private care services. These are rarely free and you'll often need to pay some or all of the costs. The cost of elderly care is increasing year on year, although some financial support is available.
The local authority will provide financial assistance to those whose income and assets do not meet a certain threshold. This threshold varies depending on where you live. Even if your elderly parents qualify for assistance, they will likely still need to pay some money towards their care.
Personal Independence Payment
Your parents may also be eligible for government benefits such as the Personal Independence Payment. This benefit is a replacement for Disability Living Allowance, which has been phased out by the government. Personal Independence Payment (PIP) is for people who need support with mobility and/or daily tasks like preparing meals or getting dressed. However, it's only available to people under the State Pension age.
Attendance Allowance
For people who have reached State Pension age and need daily support, there is Attendance Allowance. Your parents may be eligible if they have any kind of disability or illness (including mental health issues such as dementia).
If you spend 35 hours or more caring for elderly parents each week, you could be eligible for Carer's Allowance. This is a government benefit worth up to £69.70 per week. You'll be able to claim if the person you care for receives PIP or Disability Living Allowance and you do not earn more than £128 per week after deductions.
To apply for any of the helpful benefits we've discussed (either for yourself or on your parents' behalf) go to the government website.
If you aren't sure whether you or your parents will qualify, use this handy benefits calculator to work out what you could claim.

Additional Care and Support
Most people would prefer not to move into an elderly care institution. However, there may come a time when your elderly parents can no longer live safely and independently in their own home.
Lots of people hear the term 'elderly care' and think it only refers to residential care homes, but this isn't the case. In fact, there are plenty of care services available to support elderly and disabled people in their own homes. Homecare allows elderly people to stay at home where they are happiest and most comfortable, while receiving the support they need from a trained professional. We offer several homecare services which can be tailored to meet your parents' specific needs. You may wish to use a homecare service like ours if your parents do not want to move into a care home but you no longer feel able to support them by yourself.
Domiciliary care is for anybody who could do with regular support at home but not full-time. With this service, a professional carer will visit your elderly parents at home as often as they need, for as long as they need. It could be as little as one hour a week or as much as multiple visits per day. Domiciliary carers can provide support with a range of tasks including:
– Preparing meals
– Housework such as laundry
– Errands such as shopping and collecting prescriptions
Domiciliary care can also offer much-needed companionship to older people who might otherwise be on their own. Click here to find out more about our domiciliary care service.
Live-In Care
If your parent requires more constant assistance, live-in care could be the solution. This is where a professional carer will move into your parents' home to provide round-the-clock support. Live-in care can give elderly people a whole new lease on life in the comfort of their own home. With the support of a live-in carer, many people can avoid moving into a care home altogether. Live-in care can include help with all of the tasks above and plenty more. The biggest difference between live-in care and domiciliary care is that live-in care offers 24/7 support. For anyone who needs supervision or assistance throughout the day and night, live-in care is the way to go.
Click here to find out more about our live-in care service.
Caring for Elderly Parents: Support for You
Caring for elderly parents can be incredibly rewarding. It can bring you closer together, giving you the chance to spend quality time with your loved ones as they get older. Nevertheless, being a carer can also be a source of stress and anxiety. It's important to look after your own health and wellbeing while caring for ageing parents. Luckily, there are several resources and support groups for carers.
Respite Care
Looking after your elderly parents can be draining, both physically and emotionally. Everybody needs to take a break from time to time, but this isn't always easy for carers. Respite care services are designed to support elderly or disabled people while their usual carers take some well-earned time off. We offer respite care at home, to keep your elderly parents safe and looked after with as little disruption as possible. This gives you the opportunity to take some time to relax, perhaps by going on holiday. A respite carer can make regular visits to your parents at home or, alternatively, the carer can move in temporarily to provide round-the-clock support while you're away.
Support for Carers
The charity Carers UK offers a telephone helpline (9am-6pm, Monday to Friday) as well as online and local support groups.
In addition, the Age UK Advice Line is available 365 days a year from 8am to 7pm.
The NHS has also published a guide to social care and support, which you can read here.
To find out more about how Abing Homecare can help you look after your elderly parents, please don't hesitate to get in touch with our friendly team. You can call us on 0800 008 7000 today or fill in our handy enquiry form.
Editor's Note: This article was updated on 26th April 2022 to reflect current information.