What is a Care Bubble? UK COVID-19 Rules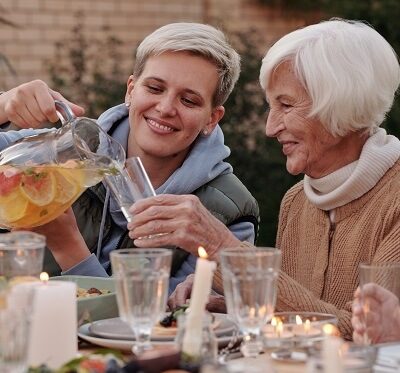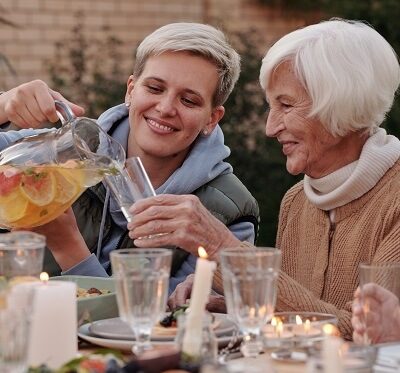 What is a Care Bubble? UK COVID-19 Rules
Throughout the Covid-19 pandemic many of us have continued to require support. Adhering to restrictions may feel somewhat isolating, leaving you unsure when you will next spend time with loved ones. Fortunately, in September of 2020 the government allowed for the formation of care bubbles.
What is a Care Bubble?
A care bubble is a support network between your household and another. Once the care bubble has been established, you will no longer need to social distance with the people who are part of it. As it is an informal system, you do not need to apply to establish a care bubble; nor does anyone have to be a registered carer or be receiving Carer's Allowance.
How to Form a Care Bubble
To form a care bubble, you need to be classed as a "vulnerable adult". You are classed as vulnerable if you:
Require day-to-day support to care for yourself; this may be due to a disability or illness.
Have an immune condition which may mean you need to take immunosuppressant drugs.
Are aged 70 or over.
Have a severe lung condition.
Are pregnant.
A care bubble can be formed with anyone you trust to offer support. This could include your neighbours, who can pop over to provide care. Alternatively, you may prefer to choose local family members as your care bubble. Once the bubble has been established, you can consider yourselves to be one household, even if you live in separate properties.
Advantages of Care Bubbles
By forming a care bubble, you are taking steps to ensure your own safety. You will also be staving off the threat of loneliness. Some extra pairs of hands around the house can also take the edge off and make everyday life much easier.
One way in which support can be provided is for the members of your bubble to do shopping on your behalf. You may not feel safe or confident to go to the shops yourself, which means you may benefit from some friendly faces to purchase food on your behalf.
Covid Rules
If anyone in your care bubble develops Covid symptoms, and it has been up to two days since everyone in your bubble last met, then you should all self-isolate for ten days. The most important thing, of course, is to stay safe.
The same applies if you experience symptoms. You must inform others in your care bubble so they know to self-isolate. Make sure to book yourself in for a test as soon as possible, and let your bubble know your result.
Of course, you should also continue to follow government guidelines elsewhere. This includes regularly washing your hands and wearing face coverings in public spaces.
Changing Rules
 On May 17th 2021, the government relaxed restrictions on close contact with family members. You are permitted to have family members visit you at home and can mix households. The guidance encourages you to act with caution.
More changes are coming on July 19th, when the UK Government will be removing most legal restrictions. This will include social distancing, mandatory face masks, and the removal of the rule of six. The removal of these restrictions will essentially render care bubbles obsolete.
However, you can speak with your existing care bubble, or with family, if you would prefer to retain this support structure. Many people still do not feel safe to return to "normality", and as such there is nothing wrong with continuing to stay home and receive help from family or friends.
Homecare from Abing
The Covid restrictions do not prevent you from receiving care at home, and Abing Homecare are here to provide a top-quality, personalised service. Our wonderful staff will follow all Covid guidelines whilst providing the support you need.
Before receiving care, we will complete a needs assessment with you to determine exactly what support you require. A care plan will be put together that is tailored to you and you alone; this ensures you are receiving only the support you want and need.
We offer two care packages: domiciliary and live-in. Domiciliary carers visit at prearranged times to offer aid with meals or going to bed – and can even just provide some companionship – whilst our live-in carers become an extra member of your household. They can provide support throughout the day, including accompanying you on errands.
To find out more about our services, contact us using our handy form or call our friendly team on 0800 008 7000.