Father's Day Gifts for Elderly Dads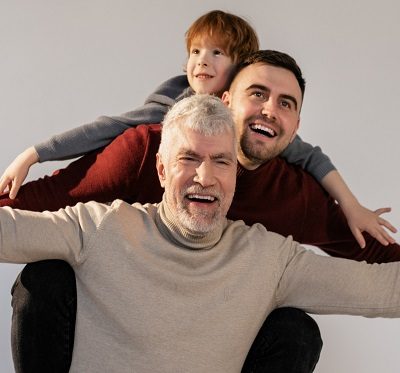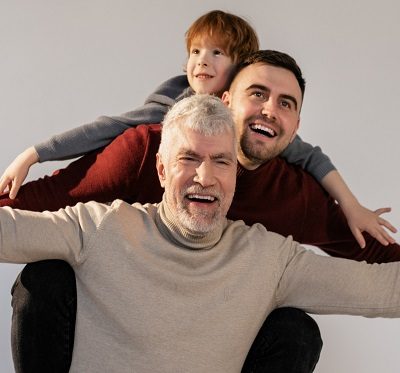 Father's Day Gifts for Elderly Dads
Father's Day is on June 20th, and we are all thinking about gifts for our elderly dads. Sometimes it can be difficult to find the perfect present. Your elderly loved ones often already have all the trinkets and treasures they may want. For that reason, we have put together this quick list of five Father's Day gifts for elderly dads.
1. Experience Days
Your elderly father may not have the constitution necessary for something like skydiving, but there are still plenty of experiences suitable for them. Moreover, you can probably find an experience suitable to their interests.
Is your dad an amateur cook? Sign them up for a cookery class. Do they have a soft spot for local history? See if there are any walking tours in their locale. If your elderly dad loves steam trains, you could pay for them to take a trip on one. A day out is good for their health and wellbeing as well as just being good fun.
2. Gardening Goods
If they are keen gardeners, something new for the garden may be perfect Father's Day gifts for elderly dads. It is a great way to encourage a healthy activity.
You may be able to find a tool that will make their hobby easier. A stool to sit on whilst pruning the bushes, for example. Maybe your elderly dad has been relying on the same pair of gloves for too long. Or if not a helpful tool, new seeds can be great gifts for elderly fathers. There may be a specific flower he has been meaning to grow or some vegetables he has talked about growing.
3. Books
Books are always great Father's Day gifts for elderly dads. Retirement leaves them with plenty of time for reading and is a great way of keeping the mind active.
Think about your dad's favourite topics. Does he have a favourite author? Is there a specific book he has been looking for? You can probably find some great deals online. Maybe there is a new book coming soon from an author they love. You could pre-order it on their behalf. If you are very lucky you could even get them a signed copy.
4. Clothing
We often joke about socks being great gifts for elderly fathers, but there is truth behind the humour. Clothing can be a great choice of gift. Your dad might have mentioned that his slippers are getting worn or that he needs a new cardigan.
Alternatively, if your father has a good sense of humour, you could buy him a t-shirt with a comedic design. Some of these jokey clothes come with a funny image, whilst others simply have satirical text. Something as straightforward as "Grumpy Old Man" might make a great Father's Day gift for elderly dads with who like a good laugh.
5. Edible Treats
There are so few times in the year where we can enjoy guilt-free treats. As such, they can be excellent gifts for elderly fathers. You may have to take your dad's dietary restrictions into account, but there are plenty of treats to choose from.
He may love a particular brand of chocolate that he does not have very often. You could even offer to cook him a meal. It may be something as simple as inviting your elderly father over for a roast lunch. In some ways, companionship is a gift of its own.
Abing Homecare
As your elderly father gets on in years, you may find that he needs some extra support around the house. When this happens, it may be worth thinking about domiciliary or live-in care.
Here at Abing Homecare we offer a service dedicated to caring for your loved ones. Our care plans are tailored to them and treat them with the dignity and respect they deserve. If you would like to find out more, read our FAQs and check out our Help Hub. If you have any questions, use our handy contact form or contact our friendly team on 0800 008 7000.