To Downsize or Not to Downsize: Pros and Cons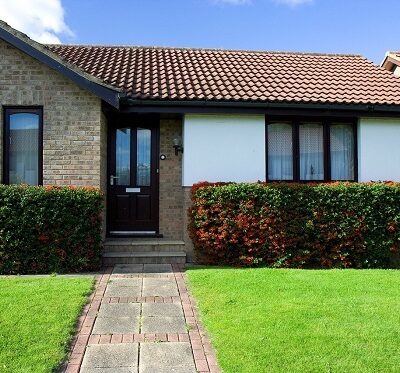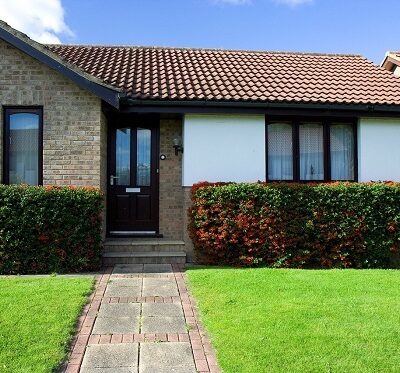 To Downsize or Not to Downsize: Pros and Cons
As we get older, we can start to find it harder to get around the house, or the bills can start to weigh down on us. When this happens, we might start to consider downsizing. The question is whether it is a good idea to downsize or not. With that in mind, we have put together a quick list of pros and cons to help you decide.
What is Downsizing?
Downsizing is the act of selling your home so that you can buy a smaller property. You may do this because all your children have now moved out and the house feels empty; sometimes you may just want to move closer to loved ones and realise that a big house just is not necessary. Of course, it could also be that the house you live in is just not affordable anymore. Whilst many people are working their way up the property ladder, there is nothing wrong with buying a smaller home if you think that is best for you.
Pros
There are some great advantages to downsizing. In many ways it can be a relief, taking some pressure away. If you downsize, you may be surprised by how much your home is worth. Here are some other advantages.
1. Save Money
Larger homes can be expensive to live in. With more rooms comes more electronics and more spaces to heat. You may also find that you have to pay higher taxes. When you downsize, you can often find that your bills also get smaller.
2. Less Work
If you have found that it is hard to keep on top of the cleaning at home, downsizing can make the task easier. Less rooms means less cleaning. When you only have a few rooms, it becomes a lot easier to keep them clean. Downsizing may also mean you have a smaller garden. This means less work is needed to keep it maintained. With less demand on your time and energy, you will find that your independence is also improved.
3. Make Money
When you downsize, you sell your old home. Because a smaller home will usually be more affordable, downsizing can leave you with some extra cash. This money might be useful for paying off debts; alternatively, you could use it to go travelling or to treat your family.
4. Decluttering
Bigger houses can make it easy for you to amass property that you do not necessarily need. Choosing to downsize can provide a valid excuse for sorting through your belongings and selling what there is not space for. You may find that letting go of things can be quite therapeutic. Moreover, some items may be worth some money.
5. Safety
One of the best reasons to downsize can be the added sense of security. Later in life, it can become challenging to move around the house. This can be especially true if you have stairs. Downsizing allows you to choose a home better suited to your mobility. You may also want to find a home with more level ground. Even a single step between rooms could pose a hazard.
Cons
As with all things, there are both positives and negatives to downsizing. It can be a big decision, and not always an easy decision to make. You might also find that the idea of moving is just a little too stressful.
1. Costs
To downsize, you need to sell your existing home. Unfortunately, this is not a straightforward process. You will need to pay commission to estate agents, as well as other fees. By the time you buy a new home, you may not have as much leftover money as you expected. In some cases, you may find it easier to rent than to buy.
2. Hard to Let Go
As aforementioned, moving home is a big decision. You have likely been living in the same place for some time, so will have many memories there. Leaving it behind can feel like you are also leaving those memories. When it comes to decluttering, you may also have more objects with sentimental value than you expected. The very act of sorting through your property may awaken memories that make it harder to move out.
3. Less Storage Space
Decluttering does not always get rid of as much as we might expect. Upon moving to a new, smaller property it is entirely possible that you will not have enough space for everything. Ironically, you may find that your new house appears more cluttered than the old one. Alternatively, you may be required to part with more items than you are prepared to.
4. Cramped
Moving into a smaller property may leave you feeling cramped, especially if you struggled to let go of your sentimental items. Compared to your former, larger home you could end up feeling trapped. Furthermore, you may be reluctant to have friends or family visit as their presence makes rooms feel smaller. This could result in feelings of loneliness.
To Downsize or Not to Downsize
In the end, the choice comes down to you. There are definitely benefits to downsizing, especially if you are struggling with your health or money. Of course, there are also the downsides, such as the mental strain of the decision itself.
The most important thing is to make the choice that is right for you.
Homecare
Whether you choose to downsize or not, some extra help around the house can be very beneficial. It may be that you just need a friendly face to come in for regular visits, or perhaps you need someone to help you take your medication on time. Here at Abing we provide affordable homecare options.
If you choose domiciliary care, a carer can visit you at prearranged times to check in on you. A live-in carer will move into your property to provide 24/7 care. Both can help with meals, medicine, and other errands during the day.
If you would like to learn more about our care services, check out our Help Hub for more information or contact our friendly team. You can fill in our handy form or call on 0800 008 7000.
Editor's Note: This article was updated on 14th December 2021 to reflect current information.