My Elderly Parent Refuses to Go to the Doctor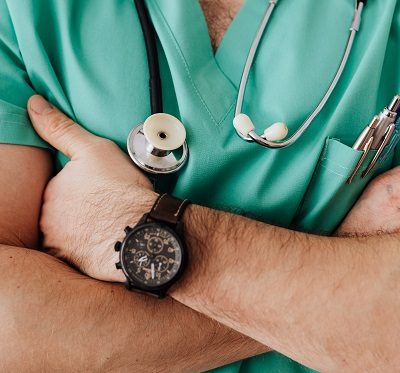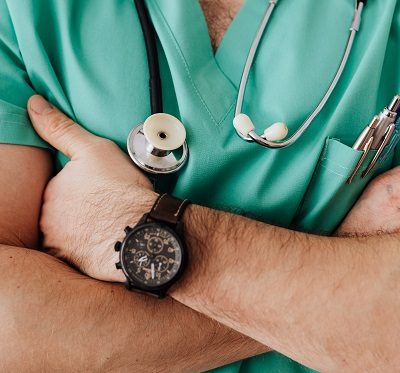 My Elderly Parent Refuses to Go to the Doctor
Getting older can be frightening for your loved ones. Health starts to deteriorate, and the world seems to be moving on without them. The past year, especially, has made leaving the house a frightening experience for older people. Therefore, it is not surprising that, on occasion, your elderly parent refuses to go to the doctor. Not only will they not want to hear that they may have health problems, but they are probably frightened of catching Covid whilst visiting the doctor.
However, it is important that your parents do visit the doctor when something seems to be wrong. Minor health problems can sometimes be signs of more serious conditions. Let's look at some ways to support elderly parents who refuse to go to the doctor.
Right to Refuse Care
First, it is important to recognise that your elderly parent has a right to choose their own treatments. If this means they do not want to visit a doctor, then this should be respected. The only time you can make the decision on their behalf is if you have power of attorney. Fortunately, you may be able to convince your loved one to change their mind with some patience and understanding.
Why Does your Elderly Parent Refuse to Go to the Doctor?
Answering this question may be your first step in convincing your loved one to change their mind. By understanding what is making them so anxious, you will be better suited to addressing their concerns. Of course, you should not interrogate your elderly parent. Instead, calmly ask why they do not want to go to the doctor.
It may be that they are unsure about going alone. Alternatively, they may simply fear bad news. Of course, they could also have worries about the Coronavirus. Once you know their concerns, you can try to find solutions.
Accompany Them
Sometimes your loved one simply does not want to be alone. Discussing health problems can be a stressful, sometimes upsetting process. Therefore, it can be a great boost for your elderly parent to have a family member with them. Most doctors will have no issue with this, making it an easy solution to your elderly parent's anxieties.
Phone or Video Appointments
If your elderly parent's concerns are related to leaving the house, modern technology may hold the solution. Many doctors' surgeries around the country have opted to schedule phone appointments in place of physical visits. Whilst this is obviously not an option if an examination is required, an initial appointment over the phone or Zoom will allow the doctor to put concerns to rest.
Home Visits
Alternatively, you may be able to arrange for a doctor to visit your loved one at home. Doing so allows for basic examinations in the comfort of their own home and reduces the likelihood of virus transmission. Of course, this may be more difficult to arrange, but it is an option if your loved one is reluctant to visit the surgery.
New Doctor
For some elderly parents, the reason they refuse to go the doctor is because they feel their regular GP is not doing anything for them. If the trust is not there, your loved one will not want to ask for help. When this is the case, it may be beneficial to help your elderly parent find a new doctor. This can often be as simple as making a request at your loved one's local surgery.
Respect Their Choice
Sometimes, regardless of what compromises you attempt to make, your elderly parent will continue to refuse to go to the doctor. In these situations, you must respect their decision. It may be that they change their mind without prompting. At the end of the day, however, your loved one has the right to make their own choices.
Homecare from Abing
Whether your elderly parent refuses to go to the doctor or not, they may benefit from homecare. Choosing Abing means they will be receiving high quality, personalised care from a compassionate team. We offer two main services, both of which cater to your loved one's individual needs.
If your loved one only needs occasional care, such as at mealtimes or when they get up in the morning, then domiciliary care may be the choice for you. Carers attend at pre-arranged times of day to provide aid with medication or household tasks.
Alternatively, if your loved one needs more support throughout the day, they may benefit more from live-in care. A live-in carer becomes a member of your loved one's household, providing 24/7 support. This frees them up to help with day trips or errands outside of the home.
To learn more about our services, check out our FAQs and the Help Hub. If you have any further questions, be sure to get in touch using our simple form or call our friendly team on 0800 008 7000.