Live-In Care Case Study: Jenny's Story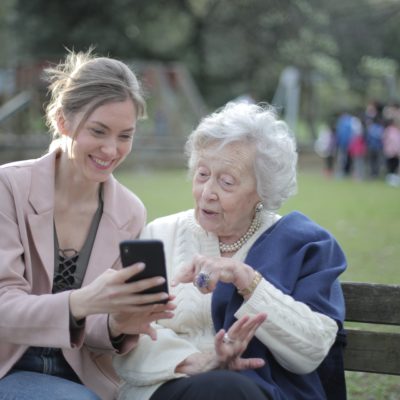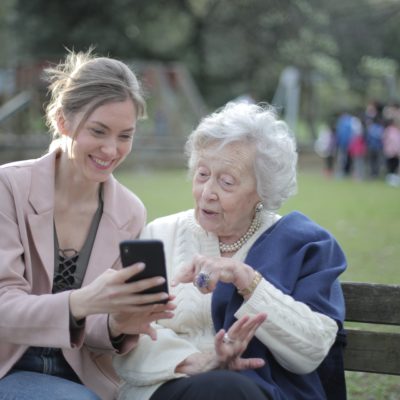 Live-In Care Case Study: Jenny's Story
Live-In Care Case Study: Jenny's Story
At Abing Homecare, our customers are at the heart of everything we do. By sharing customer stories, we hope to give people a better understanding of how our services can help them. This live-in care case study is the first post in our customer stories series. Today, we're speaking to Jenny Wright, 79, who enjoys live-in care from one of our professional carers.
Jenny's Story
Jenny lives in Cromer, Norfolk. She has always led a very active lifestyle and often enjoyed playing bowls at her local club. However, after falling and breaking her hip in 2020, she realised she would need to make some changes at home. Her mobility wasn't what it used to be, so she needed a bit of help with tasks like cooking and cleaning. Unfortunately, Jenny's husband David had sadly passed away in 2017 and their son Matthew lives far away in Manchester, so she wasn't sure where to turn. Luckily, Matthew came across Abing Homecare online. Jenny and her family initially decided to arrange domiciliary care visits. Jenny says:
"We couldn't believe how easy it was to arrange my home visits. After the initial phone call, they quickly arranged a full assessment of my needs and my routine, to try and match me with the right carer."
Several times per week, Jenny had visits from Louisa, a qualified carer who helped Jenny to prepare meals, do some cleaning around the house, and do laundry.
"The care at home visits were fantastic. They were exactly what I needed to help me stay independent during a time when I felt quite vulnerable. My carer, Louisa, was lovely and I always looked forward to her visits."
Later that year, Jenny suffered a stroke. Although her recovery went well, she was worried that she wouldn't be able to live at home any longer. She and her son both realised that Jenny would need more support than homecare visits could provide. They gave Abing Homecare a call to discuss her options and decided to try live-in care for maximum peace of mind.
"I'll admit I was quite nervous at first. It was a big change and the thought of somebody coming to move in with me was a little strange, but I needn't have worried. The Abing team made sure that everybody was on the same page and the transition was smooth as could be."
Jenny was paired with Patricia, who has been a professional carer for twelve years and had previous experience of caring for stroke survivors.
"Patricia and I got along straight away. It's such a reassurance having her around, but I still have my independence. That's because she really took the time to get to know me and what I like to do for myself. My son says the two of us make a very good team."
Patricia is on hand to help Jenny throughout the day. Through live-in care, Jenny receives both practical and social support, from help with her physio exercises and personal care to support when arranging visits with friends. Jenny says:
"Besides all the physical help she gives me, Patricia is a wonderful companion. From day one, I knew live-in care was the right choice for me."
We hope you've enjoyed reading this live-in care case study. If you would like more information on arranging domiciliary care visits or live-in care through Abing Homecare, just give us a call on 0800 008 7000. Our friendly team are always happy to help, whether you want to discuss your options or proceed with a free Needs Assessment straight away.