Assisted Living vs Homecare – Pros and Cons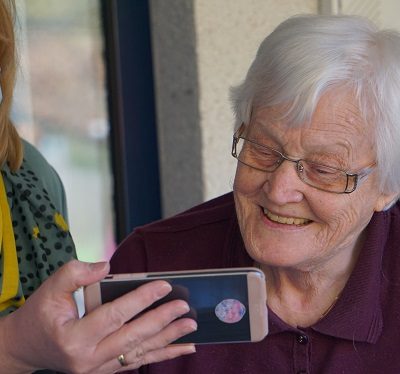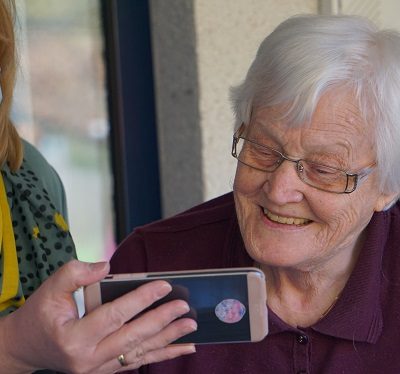 Assisted Living vs Homecare – Pros and Cons
Assisted Living vs. Homecare – Pros and Cons
As life goes on, older people may begin to struggle on their own. Everyday tasks can become a bit of a struggle. Sometimes it can be easy to forget things. When this happens, it may be time to consider assisted living or homecare. You may wonder which form of care is best. Naturally, there will be pros and cons for any service you use, so it's important to come to your own decision with your loved ones.
This short guide will look at the advantages and disadvantages of assisted living vs homecare.
What is the Difference?
Before analysing the pros and cons of the two forms of care it is important to understand what they are.
What is Assisted Living?
Assisted living is where an elderly person is given a place in a residential housing facility. These facilities provide personal care in a home-like, social setting. Residents live on-site with 24/7 access to care professionals. In an assisted living setting, most people will have their own self-contained flat with access to communal lounge facilities.
What is Homecare?
Homecare allows elderly people to receive industry-standard care at home without having to move to a new house. Professional carers come to you. It comes in two main forms – live-in care and domiciliary care visits – but both provide the same quality of care, with a person-centred approach.
Pros and Cons
As with most things in life, there are good things and not-so-good things about both forms of lasting care. The following entries will explore some key advantages and disadvantages of each. This information will help you identify whether assisted living or homecare is best for you.
Assisted Living – Pros
Community: In assisted living facilities, you will be living alongside many other similarly aged people. Meals are eaten in communal areas and there are plenty of opportunities for social interaction in a safe environment. You will retain the freedom to engage in activities like bingo and reading clubs without worrying about being isolated from medical support.
More Free Time: Assisted living means never having to worry about cleaning the house again. The staff around you will deal with all maintenance worries, giving you more time for your hobbies. If you have a book you want to catch up on or a TV show you really want to watch, you will no longer have to worry about getting your household jobs done first.
Food: Do you get fed up with having to cook every day? Are you feeling a bit overwhelmed by the demands of the kitchen? By choosing to move to an assisted living facility, you will no longer have to worry. Meals are provided by on-site chefs; it might feel like going to a restaurant every day. These meals also provide a great source of social time.
Healthcare: With 24/7 care provided, assisted living means you will always have professionals at the ready to support your needs. Not only are there trained staff at the ready to help if needed, but most facilities also provide activities to encourage healthy living. These may include yoga sessions or walking trips.
Assisted Living – Cons
Understaffing: Recent figures have highlighted a tendency for residential care facilities to face understaffing. A lack of the appropriate staff can result in negligence and risks to health and wellbeing. You may find that staff are less able to focus on your needs, as they will have many other service users to care for.
Limited Visitation Times: Most establishments have strict visiting times. This may restrict how long your family are able to see you, and in some cases may even prevent them from visiting. You may find that on special occasions you cannot have as many visitors as you would like.
Cost Prohibitive: You may find that taking up residence in an assisted living facility just is not affordable. As of 2021, the average weekly cost of Assisted Living is £888. The resulting financial worries may leave you more stressed than if you had stayed at home.
Privacy: Living in an assisted living setting may leave you with less privacy. Whilst it is nice to know there are care systems in place should you need them, care workers will be a near-constant presence. Sometimes you just want to sit back and have a nap without being observed by the facility's staff.
Homecare – Pros
Familiar Surroundings: You put a lot of work into making your home something to be proud of. The garden is beautifully maintained, you know where everything is, and perhaps you got yourself a dog to provide companionship. By opting for homecare, you will not have to leave these creature comforts behind. Your loved ones will be free to visit at a time to suit you, not according to the opening hours of your facility. Best of all, you will be able to stick to your own existing routines.
Personalised Care: By receiving care at home, you are guaranteed to form a connection with your carer. They will take the time to get to know you as a person. A personalised care plan will also be put in place tailored to you. You can be assured that you will receive person-centred care, rather than being covered by a catch-all policy.
Independence: Homecare allows you to continue living independently. You will only receive the support you need and will be free to live according to your own routines. If your garden still is not quite how you want it, or if there is a specific meal you have been craving, homecare provides you with the freedom to make those decisions.
Affordable: Homecare generally costs less than Assisted Living. Abing's Domiciliary Care starts from £19 per visit. That is £589 for once every day in a month, which is far cheaper than the average assisted living alternative. A full-time live-in carer is slightly more expensive – £700 per week – but this is still cheaper than moving to an Assisted Living facility and allows you to remain in your own home. This also gives you total peace of mind around the clock, as you'll have your carer's undivided attention.
Homecare – Cons
Communication: Homecare provisions are slightly more reliant on effective communication to make sure you are cared for appropriately. Carers must ensure everything is well-recorded and handed over accurately. Miscommunication could result in medication being missed or injuries going unreported. Thankfully, live-in care can reduce the likelihood of these errors.
Sanitation: After this year, we are more conscious than ever before of the risk of virus transmission. Having carers come in who have visited other homes may increase your risk of catching an illness or being exposed to infection. Private homes are less likely to be sterile than an Assisted Living facility. Fortunately, professional carers – especially ours at Abing Homecare – are conscious of the risks and adhere to strict hygiene and PPE policies.
Geographical Limits: Some areas may make it difficult for carers to attend. If you live in a remote location, adverse weather can create roadblocks. Similarly, carers may take longer to reach your home if they have had to travel from another client. However, live-in care can eliminate this worry.
24/7 Care: Unless you have a live-in carer, homecare may mean you are on your own for prolonged periods of time. Though you will usually be perfectly safe, accidents can happen. In these rare cases, it may be hours before your carer next visits. Luckily, all Abing Homecare clients receive a state-of-the-art personal alarm pendant, which lets you call for assistance with just the touch of a button.
More Information
Both assisted living and homecare are perfectly valid options. You may find that you prefer the security of 24/7 care provision in an assisted living facility. Perhaps the affordability and continued independence that comes with homecare suits you better. Either way, you have plenty of options.
If you want to learn more about the services we provide here at Abing Homecare, be sure to check out our Help Hub and FAQs. If you have any further questions, please do not hesitate to get in touch with our fantastic team on 0800 008 7000.