A Guide To Stress-Free Travel With An Elderly Person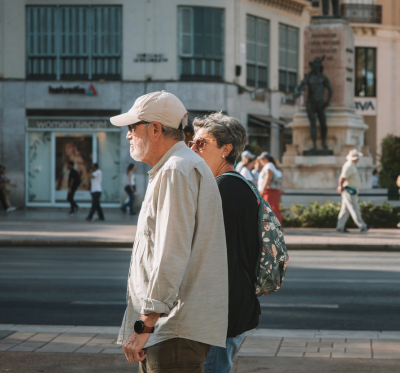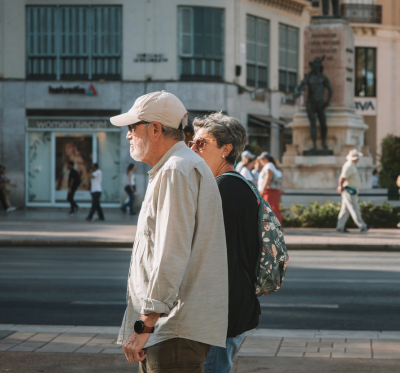 A Guide To Stress-Free Travel With An Elderly Person
Travelling with an elderly person can be a daunting experience, but it doesn't have to be. With a bit of preparation and a few simple strategies, you can ensure that your trip is stress-free and enjoyable for everyone involved. In this blog post, we'll be discussing some top tips for travelling with an elderly person so that you can make the most of your time away. Read on to find out more!
Understand their needs & limitations
When it comes to travelling with an elderly person, it's crucial to understand their unique needs and limitations. Each individual is different, and taking the time to have a conversation about their specific requirements can go a long way in ensuring a stress-free trip.
Start by discussing any medical conditions or physical limitations they may have. This will allow you to plan accordingly and make any necessary arrangements, such as wheelchair assistance at the airport or booking rooms on the ground floor of accommodations. Additionally, be mindful of any dietary restrictions or medication schedules they may have.
Furthermore, take into consideration their mobility level. While some elderly individuals may be able to walk long distances, others may require assistance or mobility aids. This can affect the choice of activities and destinations during the trip.
Finally, keep in mind that travelling with an elderly person may require slower pacing and more breaks. Allow for extra time to get from one place to another and plan for regular rest stops. Patience and understanding will ensure a smoother and more enjoyable travel experience for both you and your elderly companion.
Plan ahead for transportation
Travelling with an elderly person may require more planning when it comes to transportation. If you're flying, make sure to arrange for wheelchair assistance ahead of time. If you're taking a train, check if they have accessible seating options. If you're renting a car, make sure to reserve one with easy access and enough space for their mobility aid. Consider the length of the journey and any potential stops needed for restroom breaks or rest periods. By planning ahead, you can ensure a smoother and more comfortable travel experience for both you and your elderly companion.
Choose appropriate accommodation
When Travelling With An Elderly Person, it is crucial to choose accommodation that caters to their specific needs and limitations. Firstly, consider the accessibility of the accommodation. Look for hotels or resorts that have elevators, ramps, and wheelchair-accessible facilities. Ensure that the room is spacious enough to navigate easily with mobility aids if necessary.
Furthermore, opt for accommodation that provides amenities like handrails in the bathroom, non-slip mats, and grab bars in the shower for added safety. It is also important to inquire about the availability of a medical alert system or emergency assistance, just in case.
Additionally, proximity to amenities and attractions should be taken into account. Selecting a centrally located accommodation can minimize the amount of walking or transportation needed, reducing fatigue and discomfort for the elderly person.
Lastly, consider the type of accommodation that best suits their preferences and comfort. Some may prefer the convenience of a hotel room, while others may feel more at ease in a serviced apartment or rental home with more space and a homely environment.
Taking the time to choose appropriate accommodation can greatly enhance the comfort and enjoyment of both you and the elderly person you are traveling with. It allows them to have a safe and comfortable space to relax and recuperate, ensuring a more pleasant overall travel experience.
Consider medical concerns
When traveling with an elderly person, it is essential to consider their medical concerns. Ensure they have enough medication for the duration of the trip and carry any necessary medical documents. Research the availability of medical facilities at your destination and have contact information for local hospitals or clinics on hand. If your loved one has specific dietary restrictions or medical needs, plan your meals and snacks accordingly. It's also a good idea to have a list of emergency contacts and their medical history easily accessible. Taking these precautions will help ensure a safe and worry-free trip.
Pack strategically
When it comes to traveling with an elderly person, packing strategically is essential for a smooth and stress-free journey. Here are some tips to help you pack effectively:
1. Pack essentials: Make a list of the necessary items your elderly companion will need during the trip, such as medications, mobility aids, comfortable clothing, and personal care items. Don't forget to include any specific dietary requirements or medical equipment they may need.
2. Minimize luggage: Traveling light is crucial, especially when you have to handle luggage for both yourself and an elderly person. Pack only what is necessary and avoid unnecessary bulky items. Consider using lightweight luggage or investing in a portable suitcase with wheels for easy maneuverability.
3. Organize medications: Keep all medications in a clearly labeled bag and pack extra supplies in case of any unexpected delays. It's a good idea to bring a copy of the prescriptions and any medical records, just in case.
4. Plan for weather changes: Check the weather forecast for your destination and pack accordingly. Layered clothing is ideal as it allows for temperature adjustments throughout the day. Also, pack rain gear or sun protection items like hats and sunscreen if needed.
5. Comfort is key: Don't forget to pack comfortable shoes, extra pillows, and a blanket for added comfort during long journeys or while resting in accommodation.
Remember, traveling with an elderly person requires extra consideration and attention to their specific needs. By packing strategically and thoughtfully, you can ensure a comfortable and enjoyable trip for both you and your companion.
Bring necessary documents
When travelling with an elderly person, it is important to bring all necessary documents to ensure a smooth and hassle-free trip. This includes identification documents such as passports, driver's licenses, and health insurance cards. Additionally, it is essential to carry a list of any medical conditions, medications, and emergency contact information. Having these documents readily available can provide peace of mind and ensure that any unexpected situations can be handled efficiently. Remember to make copies of these documents and keep them in a separate place, in case of loss or theft.
Make a schedule and stick to it
Travelling with an elderly person requires a little extra planning, so it's essential to make a schedule and stick to it. Having a schedule allows for a more comfortable and stress-free trip, as it reduces uncertainty and keeps everyone on the same page. Make sure to schedule plenty of breaks to prevent exhaustion and include some downtime to allow for rest and relaxation. Remember to stay flexible, as some activities may need to be changed or postponed to accommodate the needs of your elderly travel companion. By following a well-planned schedule, you can create a memorable and enjoyable trip for both you and your elderly loved one.
Prepare for emergencies
While nobody likes to think about emergencies, they can happen at any time. When traveling with an elderly person, it's especially important to be prepared. Here are some tips to help you prepare for emergencies during your trip.
1. Pack a first aid kit: Make sure you have a well-stocked first aid kit with you at all times. It should include essentials such as bandages, antiseptic cream, pain relievers, and any prescription medications that your elderly loved one may need.
2. Research local emergency services: Familiarize yourself with local emergency services before you leave for your trip. This will help you know who to call in case of an emergency, and what to do while you wait for help to arrive.
3. Have a contingency plan: Think ahead and plan for worst-case scenarios. What will you do if your elderly loved one falls ill or gets injured? What if they get lost? Having a contingency plan in place can help you stay calm and focused in an emergency.
4. Keep important documents with you: Make sure you have all the necessary documents with you, including your elderly loved one's health insurance card, passport, and emergency contact information.
5. Have a communication plan: Establish a communication plan before you leave. Make sure everyone in your travel group knows how to get in touch with each other in case of an emergency. If your elderly loved one has hearing or vision impairments, consider using alternative methods of communication, such as texting or hand signals.
By taking these steps, you can help ensure that you are prepared for any emergency that may arise during your trip. With the right preparation, you can relax and enjoy your time with your elderly loved one, knowing that you are ready for anything.